Specialist in foot, hip and knee surgery with rapid recovery
Return to walking immediately without pain with a rapid recovery of movements.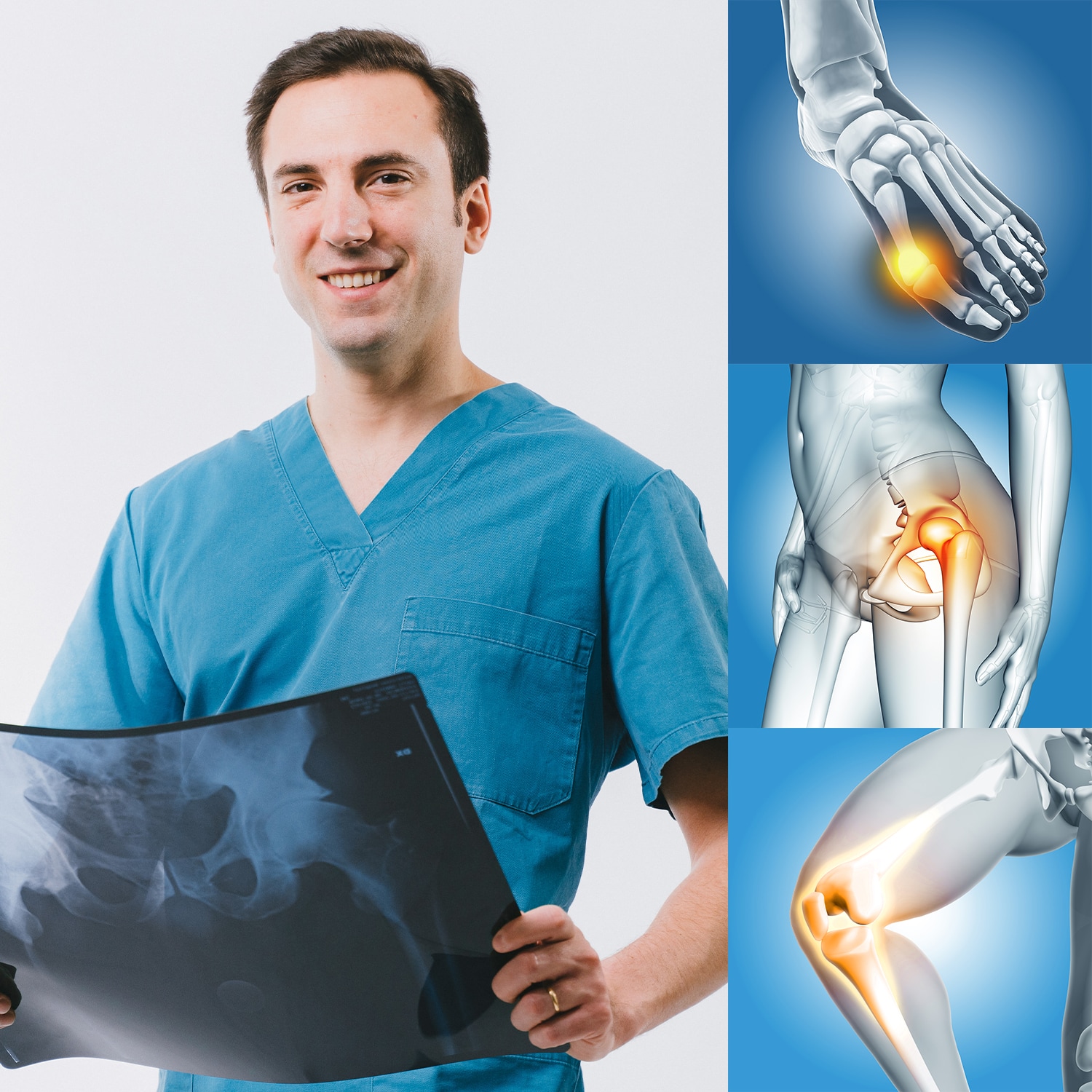 My main goal is to return patients to their normal life, reducing pain and restoring full mobility.
For an excellent result I use Rapid Recovery, a multidisciplinary approach that involves multiple professionals and a series of procedures that make the process simple and minimally invasive.
Rapid Recovery guarantees:
Less pain
Less bleeding
No bladder catheter
Smallest incision possible
Using glue instead of stitches
Shorter hospitalization
Greater autonomy
In this way the patient immediately returns to moving without pain and quickly recovers full joint mobility.
Free yourself from pain caused by: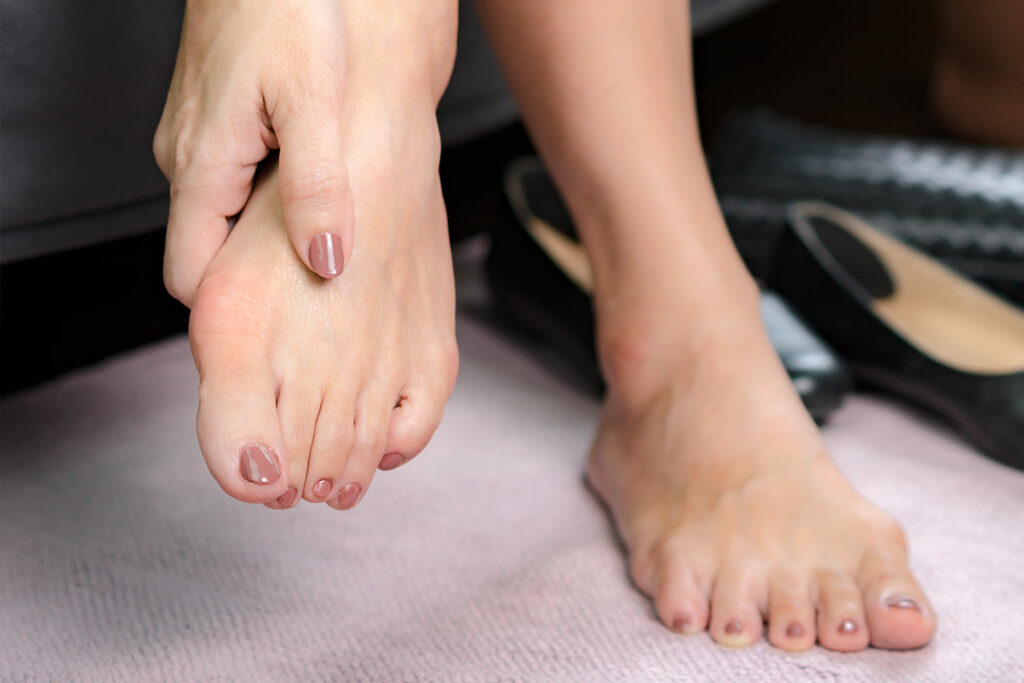 Hallux Valgus
Thanks to the surgery you can return to your habits and wear any type of footwear.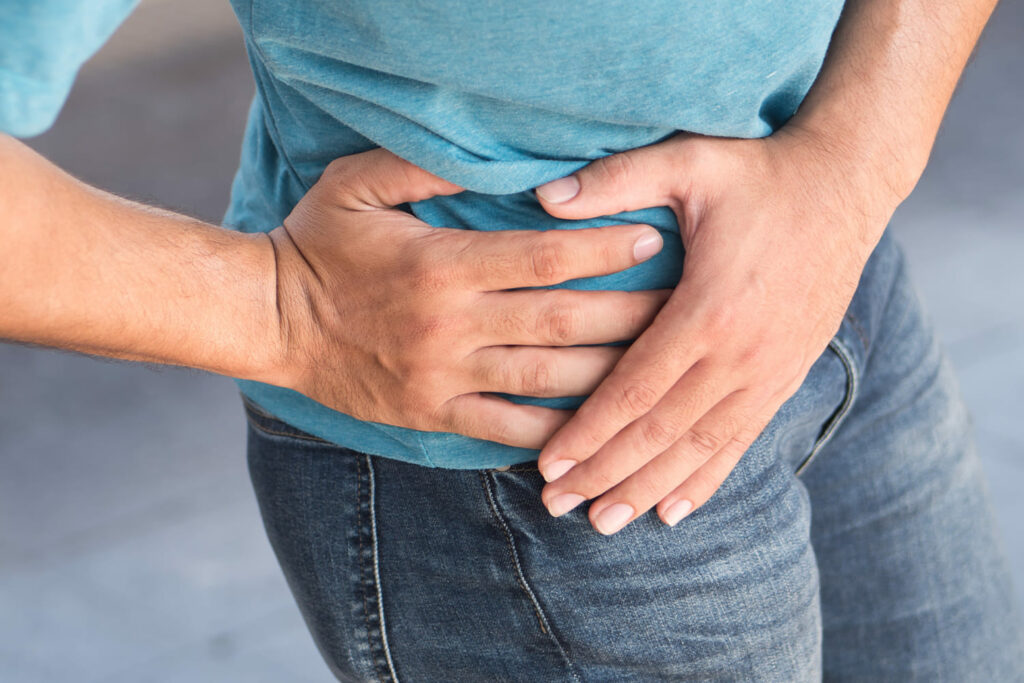 Hip
Thanks to the hip prosthesis, you can walk again without pain.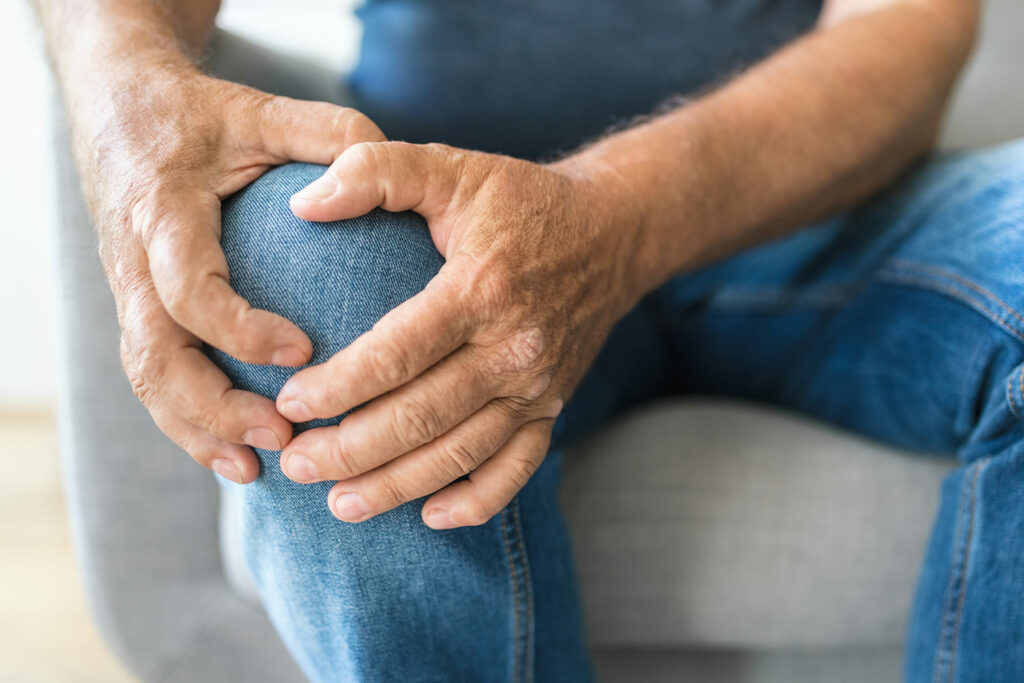 Knee
Thanks to the knee prosthesis, you can feel good again and move freely.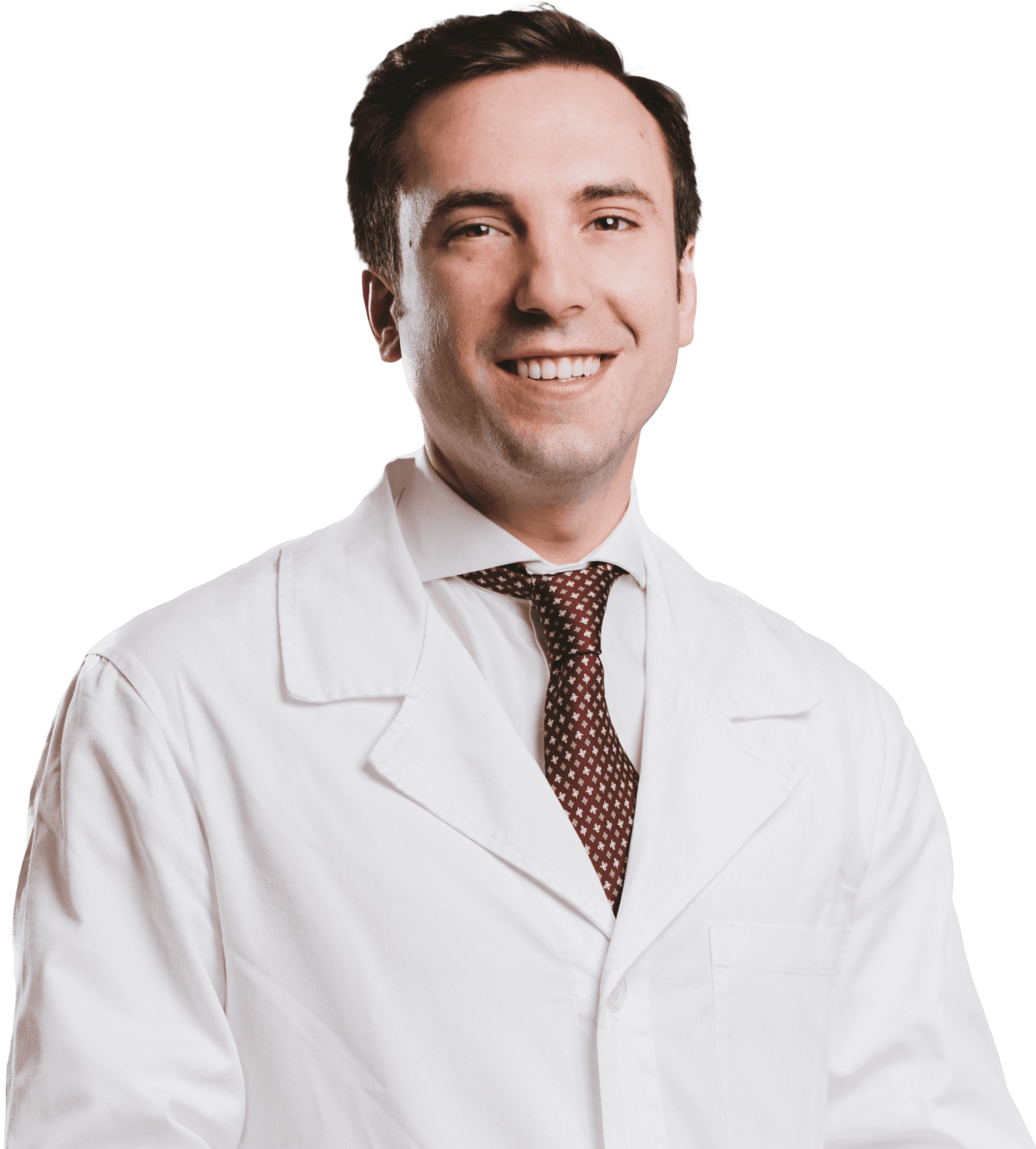 Let me introduce myself, I'm Vanni Strigelli
After my Degree in Medicine and Surgery, I specialized in Orthopedics and Traumatology with top marks and looked with great curiosity at the most advanced techniques and procedures beyond the borders, with experiences in Finland (ZBFR Europe) and New York.
I dedicated myself to orthopedic surgery because it is the sector of medicine that most allows me to improve the quality of life of patients, eliminating the pain and limitations that hinder well-being, even at a young age.
Insights, advice and news on orthopedic surgery for an active life without limitations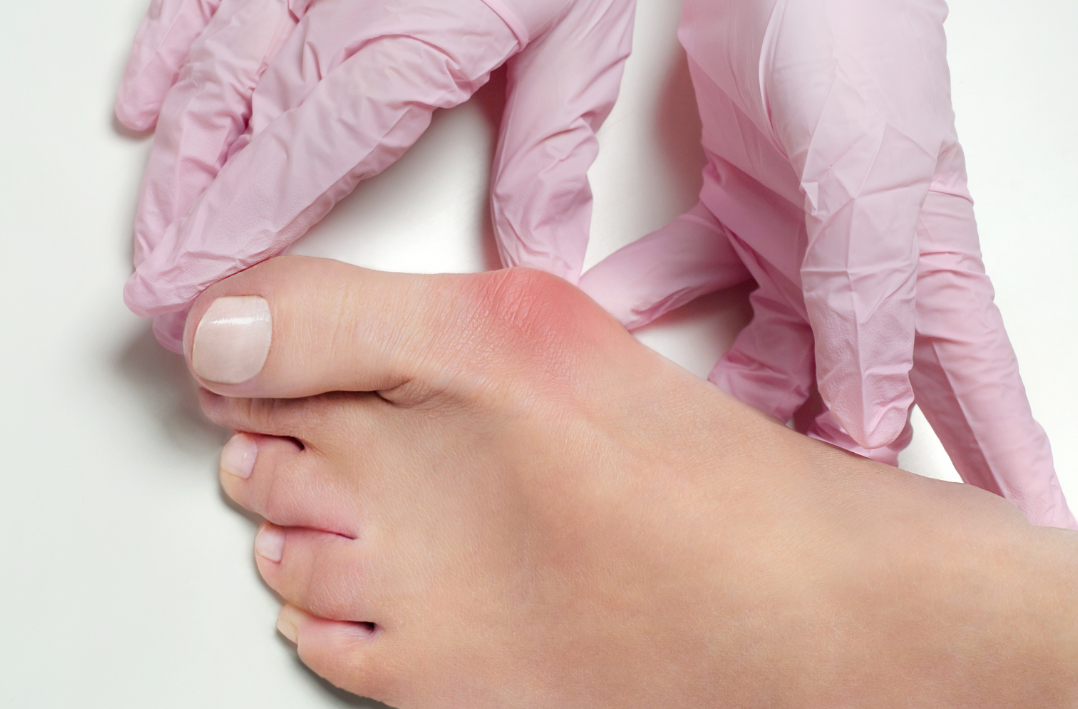 Hallux valgus
Bunion surgery is crucial for correcting the lateral deviation of the big toe and restoring foot functionality. This intervention, conducted by a specialist, yields positive results in improving the quality of life.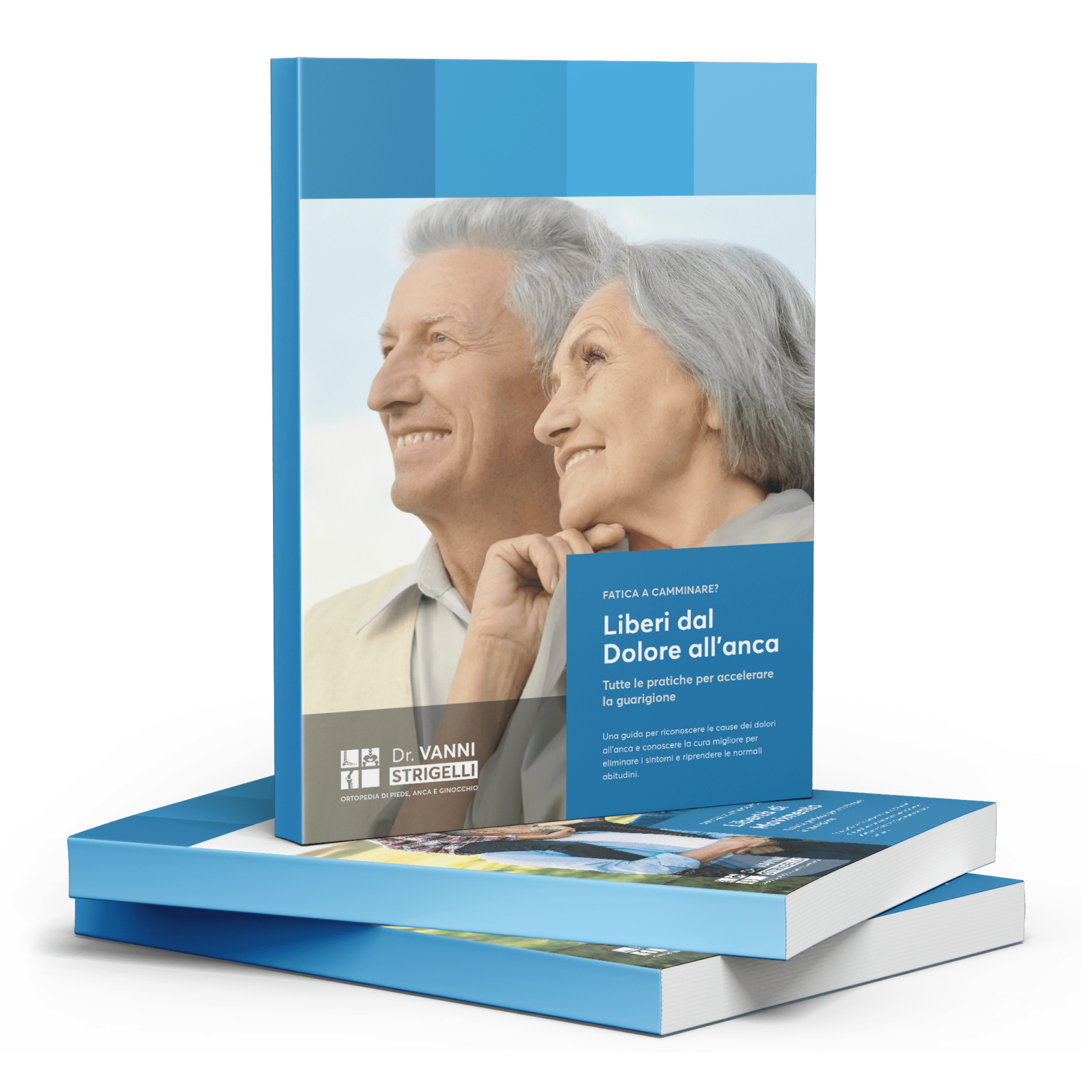 Preziose risorse per accelerare la guarigione
Una raccolta di esperienze e approfondimenti per pazienti, familiari e professionisti del settore che vogliono migliorare la loro comprensione del corpo, delle patologie e delle opzioni di trattamento disponibili della chirurgia ortopedica.
Troverai informazioni pratiche, frutto di anni di esperienza e continui aggiornamenti, che coprono una vasta gamma di argomenti, dai consigli per il recupero post-operatorio all'importanza della prevenzione delle patologie articolari.
Scopri come la conoscenza può aprire nuove porte verso una vita sana e attiva, senza dolore.
Le parole dei miei pazienti
On my feet two hours after the operation
I underwent surgery for a partial knee replacement, 2 hours after the operation I was already on my feet, the next day I was comfortable on crutches, I must say everything was perfect, the Doctor followed me step by step throughout the process and even after the operation. Nothing to complain about even regarding the hospital stay, kind and professional staff, AN IMMENSE THANK YOU Dr. Strigelli, I walk without pain... what a beauty I am VERY HAPPY!!!! THANK YOU
I thank Dr. Strigelli for his excellent professionalism
I am a patient of Dr. Strigelli. Being aware of his surgical skills and experience, I wanted to make an initial visit for a problem of hallux valgus and hammertoe. After the visit with the doctor, where he was courteous and kind in providing all the information clearly, I entrusted myself to him, after some visits made in Sicily. Operation successful to date, recovery. I thank the Doctor. Strigelli for the excellent professionalism. I was very satisfied.
Walk without problems shortly after the surgery
I underwent hip replacement surgery with Dr. Vanni Strigelli who, in addition to being an excellent professional, is also from a human point of view an exquisite person who is always available to provide advice or various indications. The surgery was almost a walk in the park and as soon as it was finished I returned to the room and after a very short time I put my feet on the ground and started walking without any problems, a mini-invasive technique without stitches, without various drains, in short I didn't dare think more than that. Thank you very much. A five star review also goes to his staff. Well done 👏👏👏
The clinics where I visit
The locations where I operate