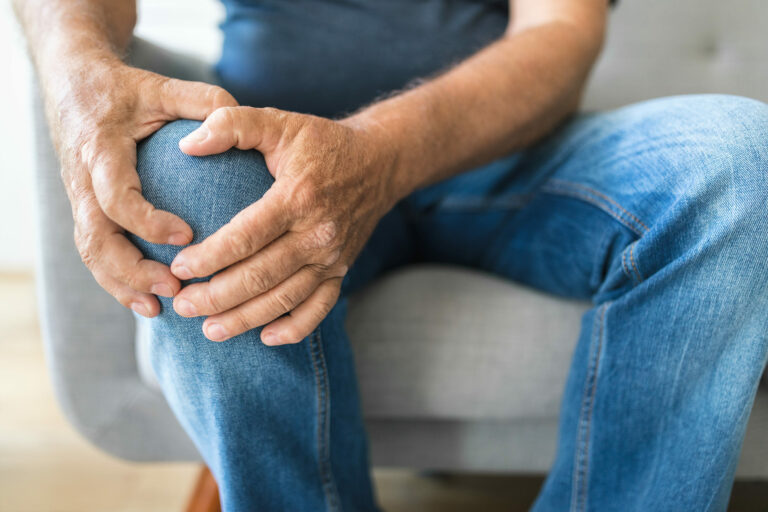 Pain when moving, walking or standing?
Thanks to the knee prosthesis with Dr. Vanni Strigelli's Rapid Recovery approach, you quickly return to your daily habits without pain and regain control of your life.
Pain is aalarm bell that our body uses if something isn't going as it should. When you feel recurring discomfort in your knee, it could be arthrosis.
Knee arthrosis manifests itself with pain that can vary in intensity and nature, from a dull and continuous discomfort to a sharp and sudden pang that tends to intensify during physical activity and to ease with rest.
It can become so intense that it prevents even the simplest gestures of everyday life. It is essential, then, to listen to the body and understand that you are not obliged to put up with it.
Knee arthrosis does not just cause pain, but can also lead to a progressive loss of autonomy. Daily activities such as walking, climbing stairs or kneeling can turn into real challenges.
This changeheavily affects the quality of your life, limiting your ability to carry out tasks and activities that were previously routine, undermining your independence. This can lead to frustration, anxiety and, in some cases, even depression.
It is essential to recognize the symptoms and seek the right support to better manage the condition: there are solutions to rediscover the well-being and freedom that osteoarthritis has taken away from you .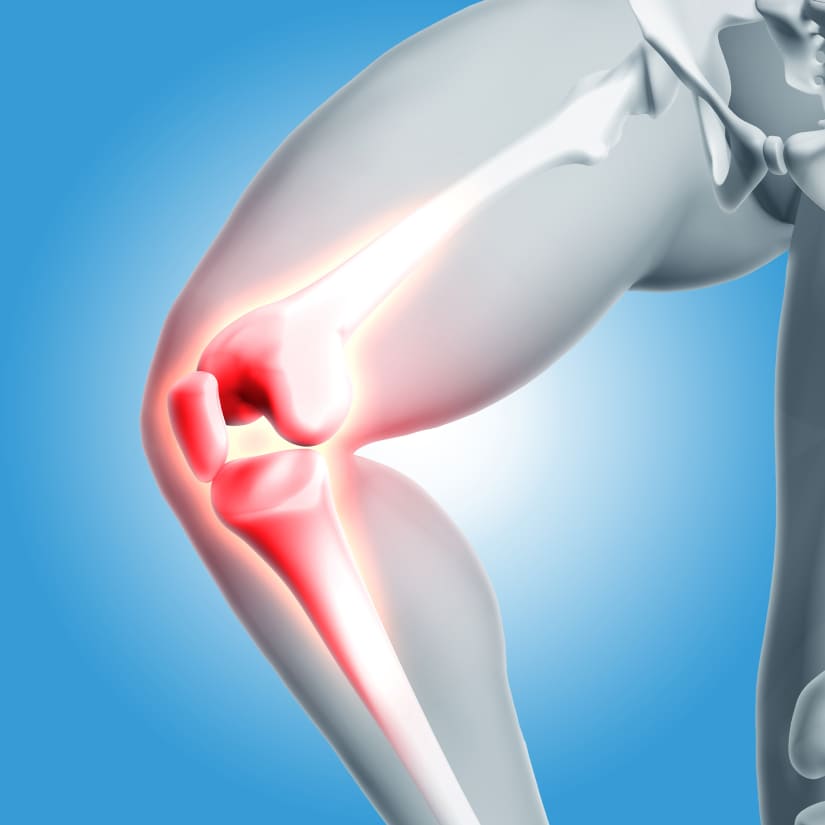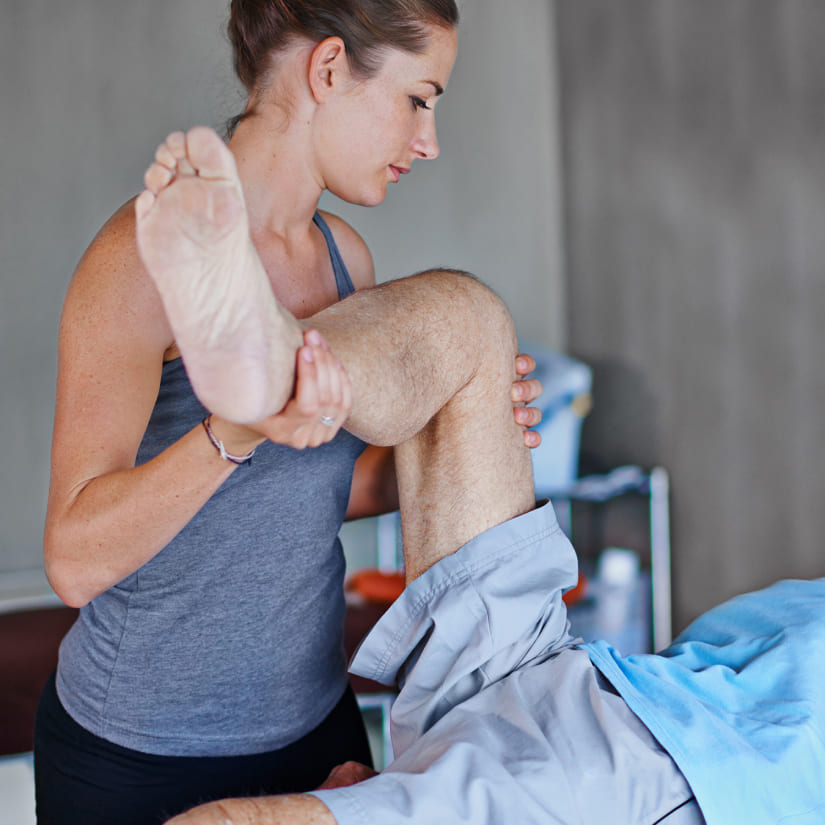 A multifactorial approach to managing symptoms
To treat knee osteoarthritis there are different treatment options, starting with conservative therapies, always personalized based on your case and your needs.
These include physiotherapy, which helps strengthen muscles and improve joint flexibility and mobility; infiltrations, which reduce pain and inflammation; and pharmacological therapies, which help manage symptoms. Even a lifestyle change can be equally important.
Losing weight, exercising regularly, following a healthy diet helps to delay the progression of the disease: the goal is to improve quality of life, mobility and independence and reduce pain for as long as possible.
Hip Prosthesis with Rapid Recovery
When conservative therapies fail to control the symptoms or the disease is too advanced, the knee prosthesis becomes the definitive solution to eliminate arthrosis and return to daily habits.
With the surgery I replace the damaged joint with a latest generation personalized prosthesis. For an excellent result I use Rapid Recovery, a multidisciplinary approach that involves multiple professionals and a series of procedures that make the entire process streamlined, simple and minimally invasive.
This allows you to quickly return to daily activities, reduce recovery times anda normal life in a short time. The first visit becomes fundamental for choosing the best route.
The advantages of Rapid Recovery
| | |
| --- | --- |
| Pain during and after surgery | Less pain, both during and after the operation |
| Possible blood transfusion | Less bleeding |
| Evident swelling | Less swelling |
| Hospitalization longer than 5-8 days | Short hospitalization of 3-5 days |
| Evident scar | Shortest incision possible |
| Stitches | No stitches, but glue |
| Less autonomy | Greater autonomy |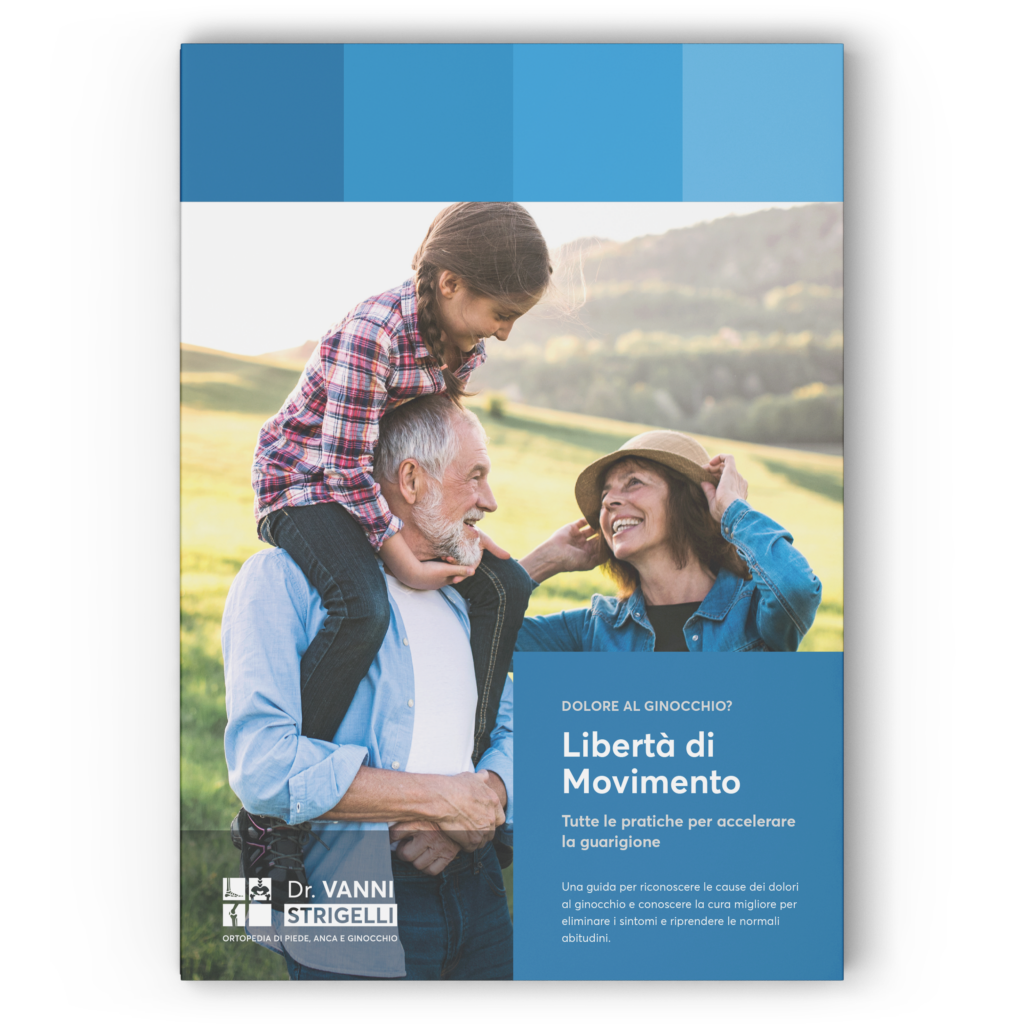 Una risorsa preziosa per conoscere le cause dei dolori al ginocchio, la cura migliore per accelerare la guarigione e riprendere le abitudini quotidiane.
Literally thrilled
I am literally enthusiastic about the complete knee replacement surgery performed by Doctor Vanni Strigelli. I had chosen him for his great professionalism and for the use of the most up-to-date methods... my trust was well placed! My course was regular and I didn't have any problems... for example I didn't have the problems of large swelling and inflammation of the knee which usually happens systematically following older and more invasive methods. I can therefore only recommend relying on Dr. Strigelli!
On my feet two hours after the operation
I underwent surgery for a partial knee replacement, 2 hours after the operation I was already on my feet, the next day I was comfortable on crutches, I must say everything was perfect, the Doctor followed me step by step throughout the process and even after the operation. Nothing to complain about even regarding the hospital stay, kind and professional staff, AN IMMENSE THANK YOU Dr. Strigelli, I walk without pain... what a beauty I am VERY HAPPY!!!! THANK YOU
Quick recovery and with little pain
I contacted Dr. Strigelli to visit my mother for a left knee prosthesis. Let me start by saying that my mother had already had negative experiences with prosthetics on her right knee where she had three operations so she was hesitant at the thought of having to undergo a new operation on her other knee. From the first visit, Dr. Strigelli gave his mother his confidence by explaining in detail the type of operation and the techniques he used to allow a rapid recovery and above all with little pain. In less than a month my mother underwent surgery at the clinic where she remained for five days. Today, two months after the operation, my mother walks well without crutches and above all without any pain. Thank you doctor for your professionalism and above all for your humanity.
Fill out the form to arrange a no-obligation telephone consultation. It will be an opportunity to listen to your story and find out how I can help you.
I will help you understand how to solve your problem