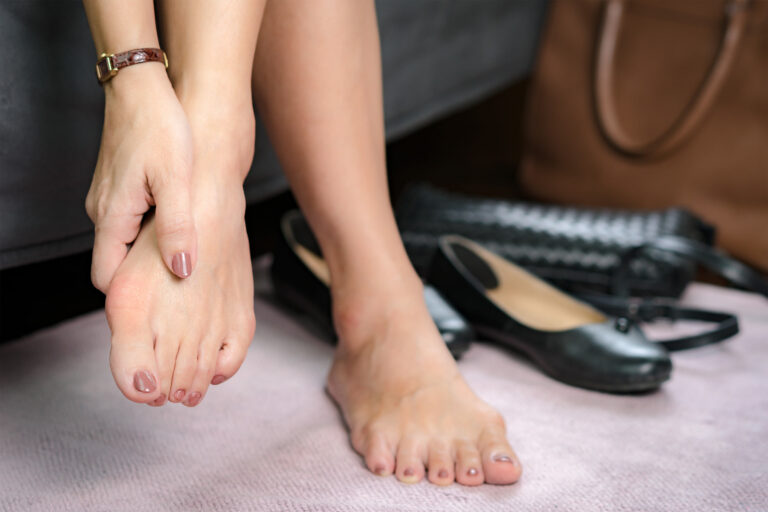 Pain and inflammation in the foot?​
Correction of hallux valgus
Thanks to a minimally invasive intervention with Dr. Vanni Strigelli's Rapid Recovery approach, you eliminate the blemish and quickly return to walking without pain… even with heels.
When hallux valgus affects well-being
Hallux valgus is a widespread condition, especially in women, which causes pain and discomfort and has a strong aesthetic impact.
This is a deviation of the big toe towards the other toes, which creates a visible and often embarrassing deformation. The consequence? It significantly influences lifestyle, the choice of shoes to wear and has negative effects on self-esteem.
It's not right to give up wearing the shoes you love or feel uncomfortable in situations that require you to show your feet.
The importance of timely intervention
Hallux valgus is not just an aesthetic problem. If neglected, it can progress to the point of causing very intense and persistent pain, torture with certain types of shoes, and affecting general well-being.
The deviation of the big toe, in fact, puts pressure on the structures of the foot, leading to chronic inflammation that becomes debilitating over time. Pain can even alter the way you walk, with knock-on effects on the rest of the body, limiting mobility and quality of life.
It can force you to live with the discomfort and give up on moving. It's time to rediscover the freedom of having healthy and beautiful feet.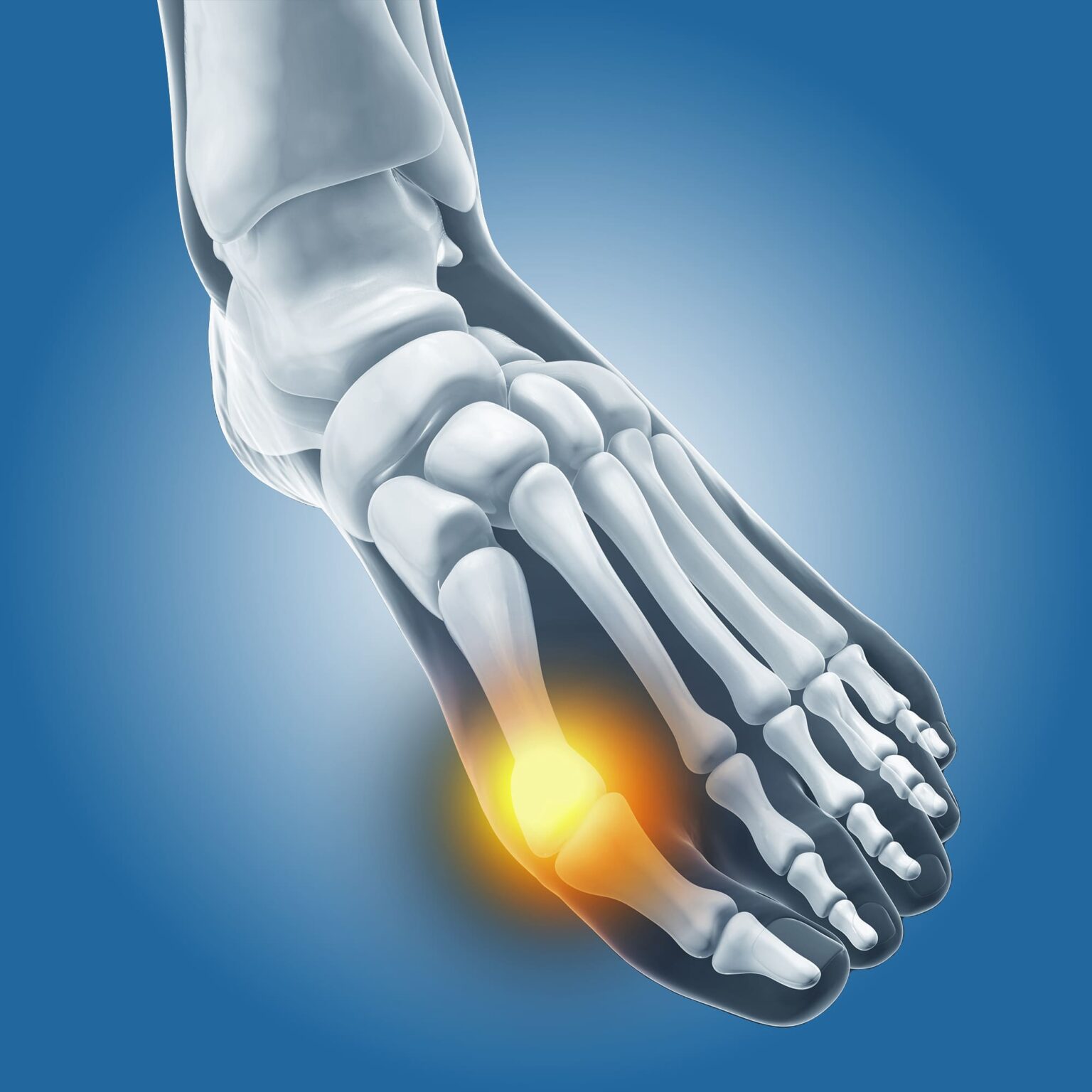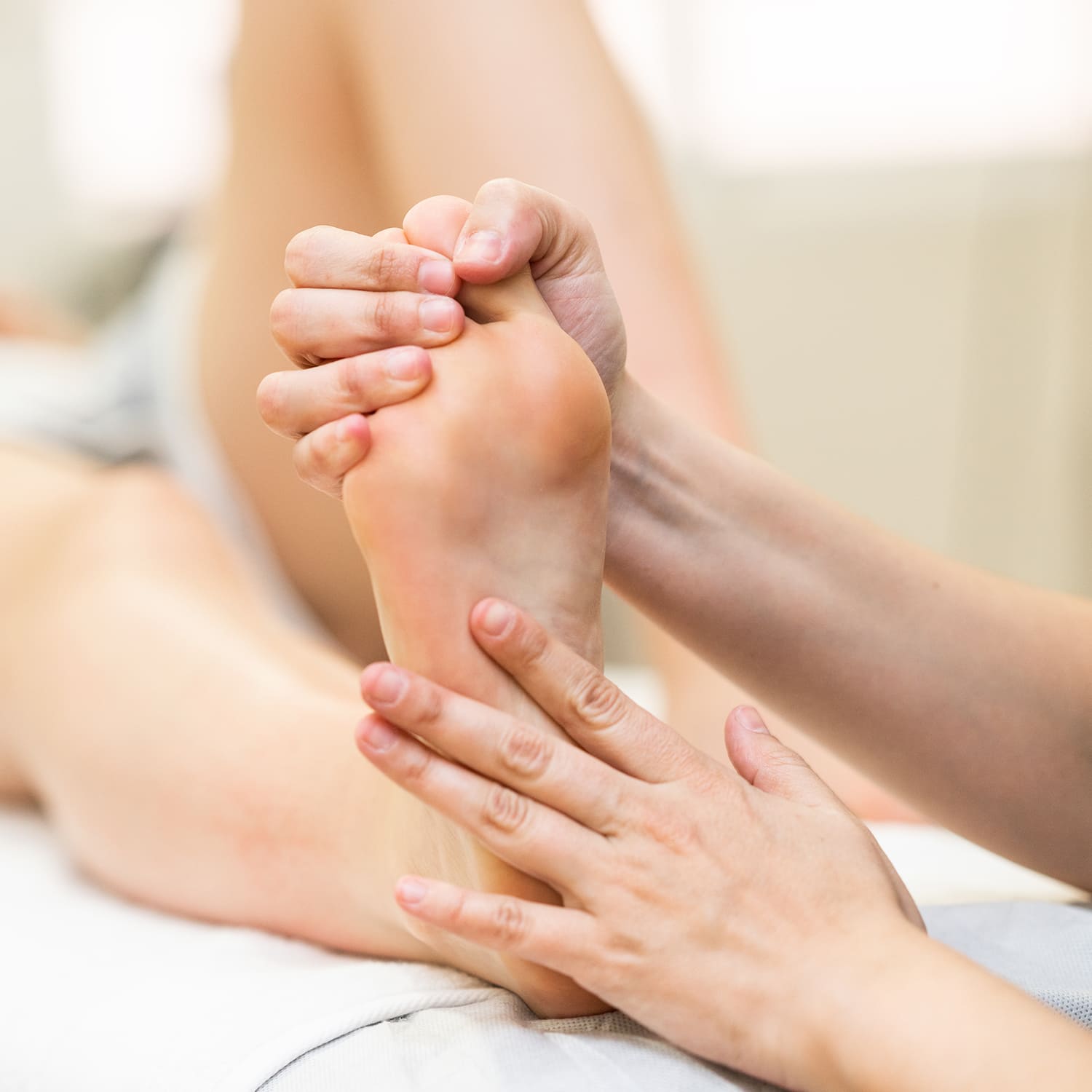 A multifactorial approach to managing symptoms
To correct hallux valgus there are different treatment options, starting with conservative therapies, always personalized according to your case and your needs.
These include physical therapies, such asphysiotherapy, exercises, massage, cryotherapy. Then there are orthopedic shoes and insoles which, if well designed, can relieve pain and delay the progression of the deformity…And cortisone or hyaluronic acid infiltrations…
A change in habits is also important to manage the symptoms and delay the progression of the disease: the objective is to improve the quality of life and reduce pain as much as possible. as long as possible.
Correction with Rapid Recovery
The definitive solution to cure hallux valgus
When conservative therapies are unable to control the symptoms or the deformity is advanced, surgical intervention is the only solution that permanently corrects the hallux valgus and makes you return to daily habits.
To achieve this result, I use the Rapid Recovery method, a multidisciplinary approach that involves multiple professionals and a series of procedures that make the entire process more streamlined, simpler and minimally invasive.
Through this approach it is possible to correct the defect and allow you to return to daily habits without pain. The first visit becomes fundamental for choosing the best route.
The advantages of Rapid Recovery
| | |
| --- | --- |
| Pain during and after surgery | Less pain, both during and after the operation |
| Possible blood transfusion | Less bleeding |
| Evident swelling | Less swelling |
| Hospitalization longer than 5-8 days | Short hospitalization of 3-5 days |
| Evident scar | Shortest incision possible |
| Stitches | No stitches, but glue |
| Less autonomy | Greater autonomy |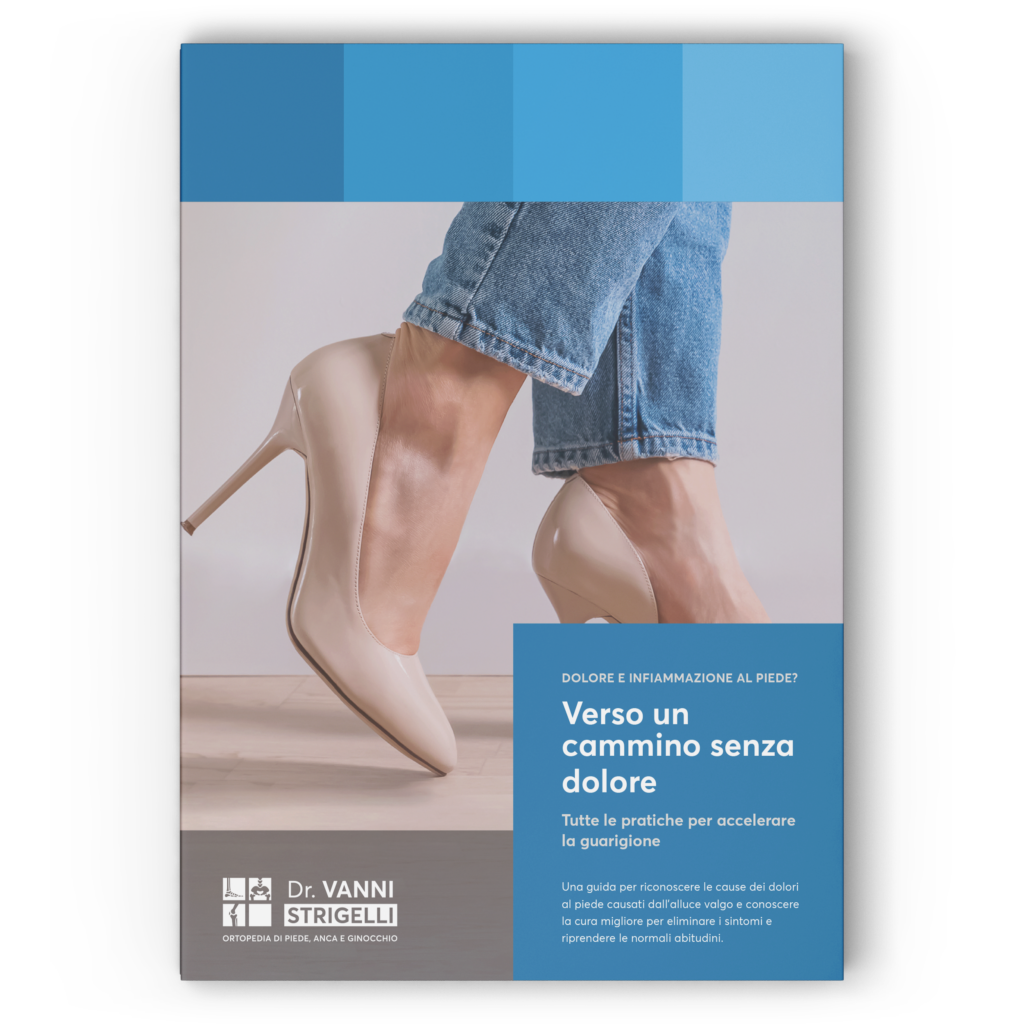 Una risorsa preziosa per conoscere le cause dei dolori al piede, la cura migliore per accelerare la guarigione e riprendere le abitudini quotidiane.
Le parole dei miei pazienti
Kind, courteous, helpful doctor
I was visited by Dr. Strigelli for hallux valgus. Very kind, courteous, helpful doctor, careful to provide all explanations clearly. I highly recommend it.
I thank Dr. Strigelli for his excellent professionalism
I am a patient of Dr. Strigelli. Being aware of his surgical skills and experience, I wanted to make an initial visit for a problem of hallux valgus and hammertoe. After the visit with the doctor, where he was courteous and kind in providing all the information clearly, I entrusted myself to him, after some visits made in Sicily. Operation successful to date, recovery. I thank the Doctor. Strigelli for the excellent professionalism. I was very satisfied.
Very satisfied
I had hallux valgus surgery last Wednesday and I must say that I am very satisfied with both Doctor Strigelli, who is very professional and competent, and with all the staff.
Fill out the form to arrange a no-obligation telephone consultation. It will be an opportunity to listen to your story and find out how I can help you.
I will help you understand how to solve your problem